Sake from Nagano Prefecture is a Gift from it's
Magnificent Nature and a Variety of Local Cultures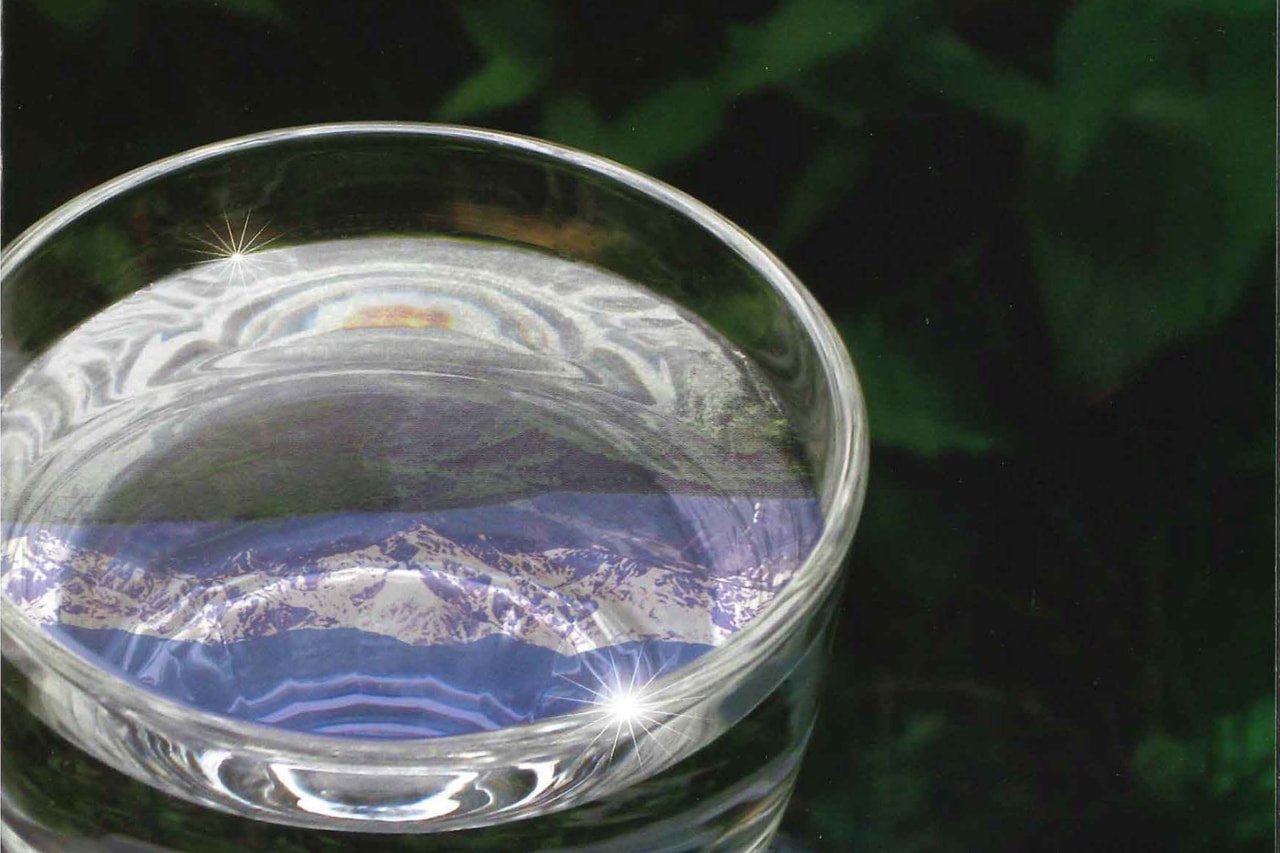 Introduction of Nagano Sake
Sake from Nagano Prefecture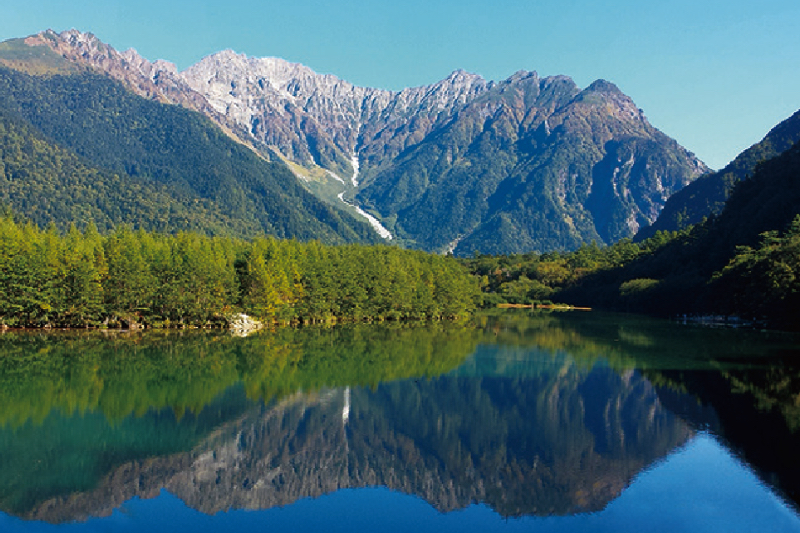 Surrounded by high mountains, such as Japan Alps, "the roof of Japan", Nagano prefecture is well known for it's beautiful nature. The air is clear and natural spring water flows from the mountains. Summer is dry and refreshing, but winter is very cold on the other hand. It is a magnificent environment. However, people in this area have not only received gifts from nature, but also managed to live through the harsh side of it since ancient times. This is the reason that unique food cultures have been developed, and Sake has been served beside dishes all the time. Until the 1870's, Nagano prefecture was divided by several different feudal domains. Therefore, various food cultures and sake making processes were developed and they have been inherited to today.
The numbers of Sake breweries in Nagano prefecture is the second most in Japan, and some breweries have more than 300 years of history. This is why Sake from Nagano prefecture is not categorized by one type. Rather, it is a wide variety of refined taste, though each one is produced in limited quantity.
Sake is the Gift from the Unique Natural Environment of Nagano Prefecture
Water, which influences the taste of Sake, needs to be natural spring water rich in calcium and magnesium. For making 1 bin of Sake (1.8L), about 20 times more water is used. The spring water flows in Nagano prefecture is highly desirable for Sake making. Nagano prefecture is also renowned as rice production, including Sake rice that is especially suitable for making Sake. Sake rice including "Miyama Nishiki", born in Nagano prefecture, has been nurtured carefully in clean water and clear air. In addition, the climate characteristic of Japan's highest average is altitude. Cool in the summer and severe coldness in the winter is an optimum environment for Sake brewing, which allows Toji, a master brewer, to take full advantage of his skills while suppressing bacterial growth.
Alps Rice Polishing Factory
Located in Omachi city, the Alps Rice Polishing Factory is one of the largest rice polishing factories in Japan and delivers polished Sake rice to Sake breweries not only in Nagano prefecture, but also other prefectures. Since the condition of rice differs every year, skilled staff set appropriate polishing patterns into the computer, which controls 30 machines for 24 hours to deliver highly refined polished rice.
Thanks to cooperative sourcing from rice procurement to the polishing process, even small Sake breweries are able to focus on the brewing process and to produce unique and tasteful Sake. The factory has a visitor center to show its advanced facility. In a gift shop, you can taste Sake from breweries all over Nagano prefecture and experience the world of Sake.

* Please make a reservation before you visit. (Address) 1040-250 Taira, Omachi-city Tel: 0261-22-5251
Nagano is One of the Leading Sake Rice Supply Area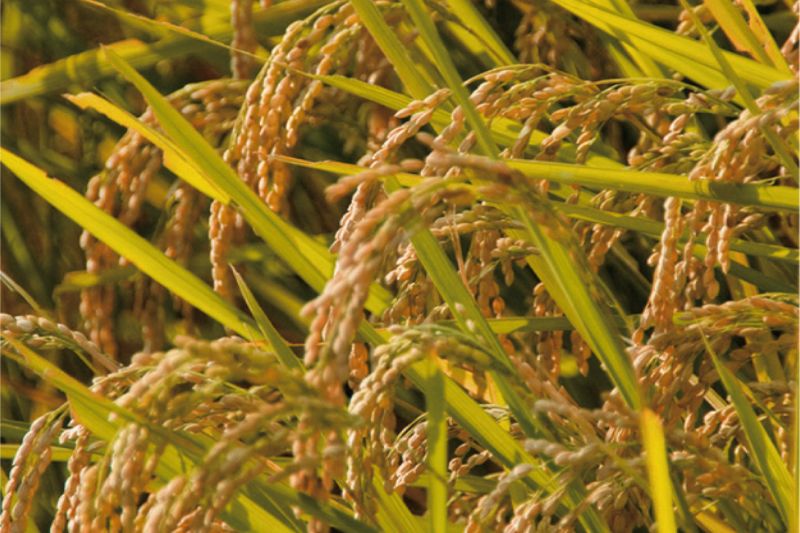 Since the 1950's, research on Sake rice have been being conducted in order to develop new Sake rice brands that are more suitable for high altitude climates. Today, a variety of Sake rice brands, including "Miyama Nishiki " representatively, are produced more than the amount needed among Sake breweries in Nagano prefecture.
5 Sake Rice Brands Developed in Nagano Prefecture

"Miyama Nishiki" "Hitogokochi" "Kinmon Nishiki" "Shirakaba Nishiki" "Takane Nishiki"
In addition, in cooperation with various facilities, the study is carried out to develop new Sake rice brands that are not only tasteful, but also resistant to diseases and more stable to produce in high altitude environments.
Inherited Sake Brewing. Process and Tradition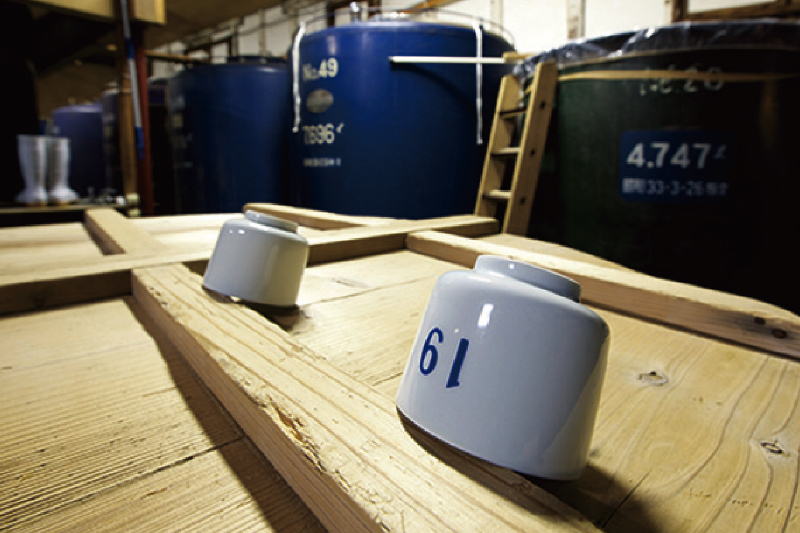 The number of Sake breweries of Nagano prefecture is the second most in Japan and each one has inherited its own technics and commitments cultivated over the hundreds of years. Today, young master brewers work hard day by day in order to produce unique Sake which provides a deep impression to drinkers.
Nagano Appellation Control
Nagano Appellation Control is a system that certifies products and leverages the local characteristics while putting emphasis on taste, cultivation methods, and production methods. It applies for 5 categories; Sake, Shochu, wine, cider, and rice. The criteria are that the product must use local ingredients and produced within Nagano prefecture, and also needs to be certified by sensory tests. As a symbol of confidence in quality and taste, certified stickers and production information are placed on the package of those qualified products.
Production Information on Certified Sake Products

• Type of Sake
• Rice Polishing Ratio
• 100% of Sake rice used is raised
• Production Area in Nagano prefecture
• Water Sampling Area
• Rice Varietal • Date of Manufacture
Fair for Sake from Nagano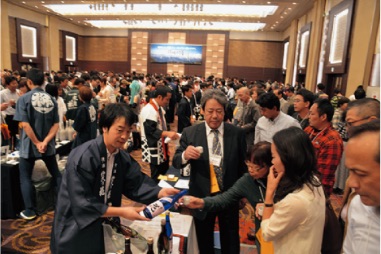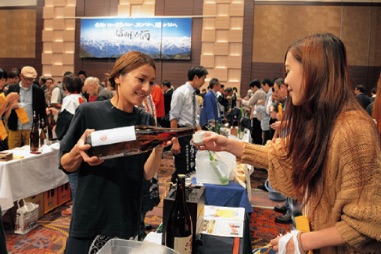 In order for many drinkers to get to know about Sake from Nagano prefecture, we hold Sake fairs "Shinshu Sake Messe" every year not only in Nagano, but also in Tokyo, Osaka, and other cities. As an opportunity to taste a variety of Sake and new products over a conversation with Sake breweries, we receive a favorable reputation every year.

* Please check detailed information about fairs at
Visit Sake Breweries by Joining "Shinshu Sake Country Tourism"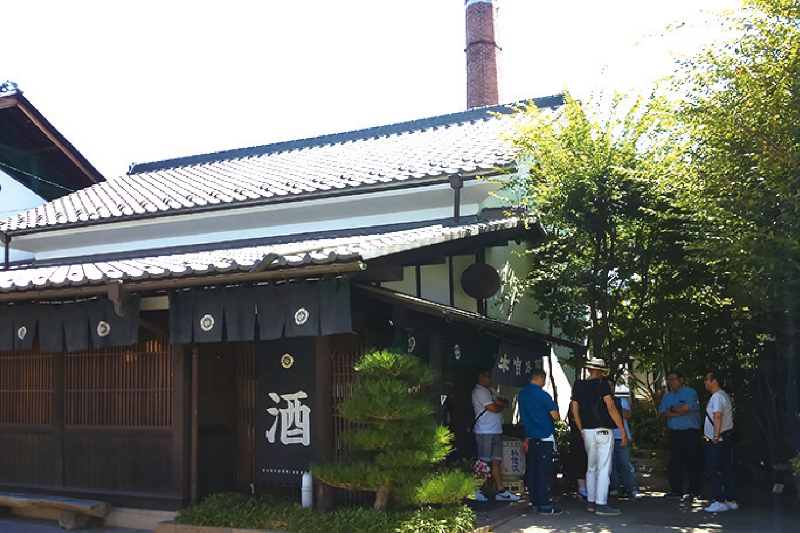 "Shinshu Sake Country Tourism" is a way to enjoy a variety of Sake by visiting Sake breweries across Nagano prefecture. Visiting Sake breweries lets you experience the local food culture and learn brewing methods. In addition, feeling the passion of a master brewer lets you make one of the most memorable experiences with Sake.

* How to join. Download and print a stamp sheet from the following website. Collect stamps through visits at Sake breweries, and then receive a certification or gifts according to the number of stamps collected. For more details, visit
Tips to Enjoy Sake
About "Sakabayashi"

"Sakabayashi" is a sign of a Sake brewer as well as a sign that the new Sake of the year is out. Its origin is of the Japanese cedar tree enshrined at the Ogami Shrine, the god of Sake, and Sake brewers pray through the Sakabayashi which is created with leaves and batches of Japanese cedar, for the making of good Sake.
Drink "Yawaragi-mizu"

"Yawaragi-mizu" is water to drink while drinking Sake. It slows the speed of drinking and refreshes your mouth to make the next glass of Sake tasteful.